3D printing is a gateway to endless creativity with 3D printed items. But did you know it's also a great way to utilize your 3D printing skills to make money with a 3D printer?
Designing and printing 3D printed objects are not yet in the mainstream market. High level 3D design skill and technical skills are even less present.  If you have the knowledge of how to create complex designs and unique designs, the number of potential customers grows. 
It can be easy to get bogged down in questions like "Can you make money with a 3D printer?" and feel that there's no market for your skills. But as a 3D printer owner, the reality is quite the opposite. 
3D Printed Products and Services to Sell
3D printing services come in all shapes and sizes of business models. There are online stores that offer 3D printed products like miniatures, cosplay props, fashion accessories, custom jewelry, personalized crafts, and so many more unique print products. Custom and unique products are popular if you can offer good print quality. 
As 3D printers become more sophisticated by the day, you can also expand your target audience to other businesses and offer 3D Printing Prototypes as a service. Rapid prototyping services are a current trend with startups and large companies because they don't want to learn how to make their own prototypes nor buy the 3D printing equipment needed.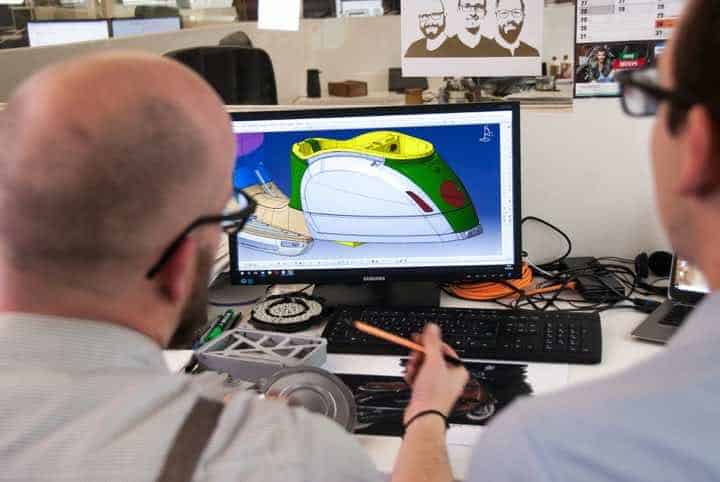 3D printing and its additive manufacturing technology is perfect for the architectural designs and interior design industries. 
As you can see, there're many ways to make extra cash. Money making business ideas are there, you just need to think about how best to utilize your skills and equipment to sell to a specific user base. 
Let's explore some of the best ways to make money with your 3D printing endeavor and strive to answer the question: How to make money with 3d printing.
Providing 3D Printing Designs
One of the most difficult aspects of 3D printing is getting the right designs. For many people wishing to 3D print themselves, it's often not an issue of buying the equipment to print but rather having the right designs for the job.
The majority of everyday users are looking for design files that are turnkey and willing to pay premium rates for quality designs.
If you have 3D modeling experience, and can create 3D models to specification, then you can start offering your modeling services to clients looking for designs. This is a highly lucrative business if you find the right target market and lead to a successful career for many.
For people getting into the design market, there are online platforms set up to make the selling of your designs easier. Sites such as ShapeWays offer a digital store front to sell your design files to clients through an online shop.
Pros
Only resource used is your time, so higher profit margins
Avoids using your own 3D printing equipment.
Can be very lucrative, and lead to repeat business.
You will be working with a digital marketplace built around you, allowing you to take advantage of the protections that come with it.
Easy to get started, if you have the design and marketing skills.
Increased versatility of the designs you'll be doing because each person has different 3D printer ideas.  
Cons
Good design and technical skills required to do the work.
Working with clients can sometimes be difficult.
You may have to argue the worth of a design.
You are designing what others want and it could be a boring affair.
Expensive software is needed to do the job properly.
Commercial 3D Printing
3D printing is becoming more and more common for many businesses to create prototypes with. This is especially common in the engineering and architecture fields. Even jewelry designers are getting into the game with 3D printing / prototyping designer items and fashionable products.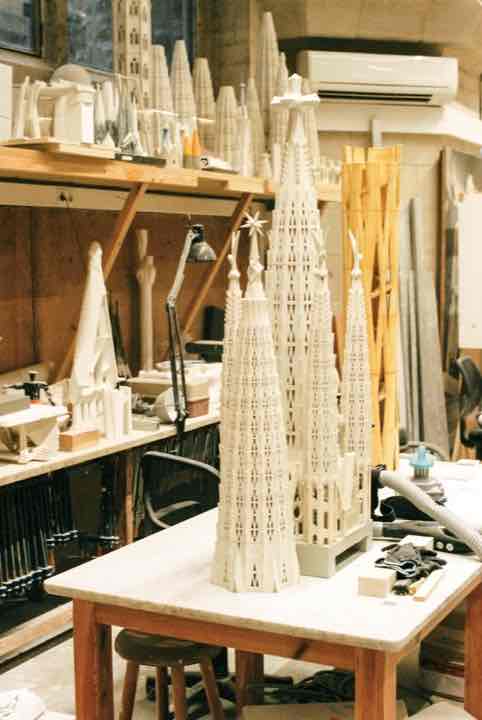 Yet despite this demand, very few businesses invest in 3D printing technology.
This is where you come in. You can provide your 3D printer as a commercial service to local companies. 3D printing shops can have high margin if you're able to charge high prices for printing complex designs. 
To begin trying to find this work, it's best to start looking in your local area first. Seek out businesses that could require prototypes, or commercial printing solutions, and email them to offer your services.
You'll be surprised how quickly someone will take you up on the offer. It's important, however, to always remember the manufacturing cost of printing. Never ask for less than what your work and materials are worth. Printer filament isn't exactly free. 
Pros
Easy work to perform, you just need to print designs for customers.
Can lead to long-term work.
Small room for error. If you print the prototype well, the customer won't have any problems.
Presents your skills to an industry that may hire you full time.
Cons
Can depend heavily on where you live and population in your local area. If you live in a rural area, it could be harder to work with clients where you would need to consider shipping items.
Cold emailing clients is often a skill and requires you to be able to write well persuasive introductory emails.
Your work may be undervalued. Clients aren't going to you for product development nor 3D printing ideas, they just want the 3D printing done. 
Clients may have an unrealistic idea of the designs they want printed and may not be receptive to the limitations of many 3D printers.
Sell Printed Products Directly
If you are already printing products yourself, and have an existing design that may appeal to others, then you can sell your products directly. This is different from the 3D printing service because you're selling 3D printed items and not just services.
Selling is often done through Esty or other e-commerce platforms. There's real money to be made if you have social media marketing skills because there's a lot of interest in made crafts. 
Printing products directly for the customer can come in many forms, depending on what you like printing. A good example is how many airsoft players will print custom airsoft equipment and sell it to others, or how some on sites like Esty will print miniatures of popular games, character figurines, and even mugs.
The possibilities are endless, and only limited by your own creativity. Depending on what you enjoy printing, there may be a market for that product just waiting to be taken advantage of. Keep in mind that you're not the only one with your interests. 
A good tip for anybody looking to sell their products directly: Consider your niche, your target audience, and how to reach them. And remember to take product photos of everything you make for those photos on your online shop.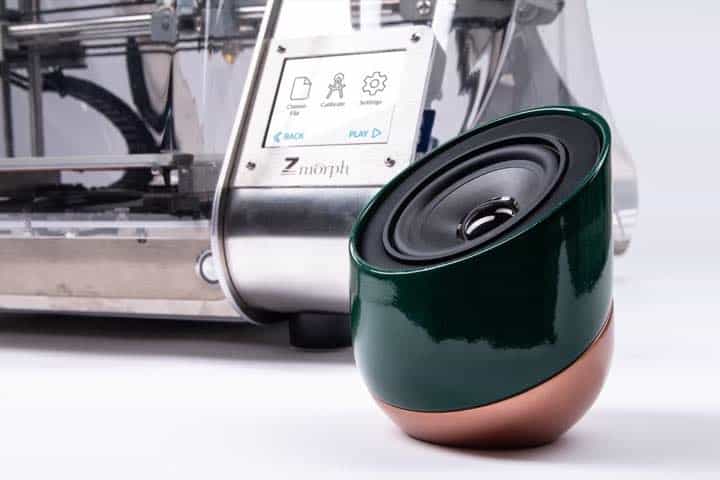 Will airsoft players be looking at Etsy? Unlikely. So, make sure to always build a storefront around the people who would want to buy 3D printed products. Cosplay costumes and props are popular in the 3D printing ecosystem.
Pros
Relies on designs you have already tested and can confidently sell.
Easy to get started, just take some pictures and build a digital storefront. No physical printing shops. 
Low investment required to start. You don't need to print any product until it's ordered, meaning you save on having to "stock shelves" so to speak.
Creates an easy transactional relationship between you and the client, avoiding any stress from dealing with clients directly.
Cons
Difficult to control the scale of your business, since your product is based on items bought. This means you could make good money, or none at all, only a week from each other.
You may have to deal with clients who, after buying an item from you, do not like it and request a refund. Causing you to lose money in production.
Can put heavy strain on your 3D printer, perhaps leading to premature failure. Depending on the build of the printer, and quality of that build. 
If (when) you receive many orders at one time, mass production will be a major concern because you'll need to scale up – actually a good problem to have.
3D Printing Training and Courses
With 3D printing being a new industry, there aren't that many people with in-depth 3D printing knowledge. Teachers for the industry are even more rare, and often won't be coming with a 3D printing teaching degree.
If you have a good understanding of 3D printing, designing, and how to use 3D printers correctly, then you have a skill set that is highly sought after. Many engineering and architecture firms around the world are bringing in 3D printing experts to bring them up to speed on the technology.
Schools, governments, and more are all looking to learn about 3D printing. So, take the opportunity and reach out to a local business that may need to learn more about the growing new-age technology.
Teaching can be a great source of income, as you will likely be brought on as a casual contract. However, if your class is successful, word will get around, and you'll be surprised how the interconnected world of business catches wind of your services.
For some, teaching 3D printing courses can even lead to a full-time job. Many teachers work with engineers, architects, teachers, governments, and industry professionals long term.
Pros
No or very low start-up costs.
Can lead to long-term work, in an industry that pays well.
Will expose you to industries that may want your skills and will be willing to invest in your development.
Teaching can be an enjoyable, and rewarding, line of work.
Cons
Requires a bit of legwork to find clients who want to hire you.
You can sometimes be expected to teach every little detail of 3D printing, a result of many industries and clients not understanding the depth of the technology.
Creating 3D printing training materials will take a long time. But after you create the course, you'll only need to make updates as needed in the future
Requires you to be comfortable in front of others, and able to talk to a group without concern. If you suffer from social anxiety, this line of work would be difficult for you.
Create Movie Prop Recreations for Fandoms
Selling movie props is a serious market. Many fans are willing to pay top dollar for quality 3D prints of their favorite prop. If you have the skills, and equipment, to print high ticket, quality models, then this could be the market for you.
Printing props can be work worth thousands, even tens of thousands, depending on the client. For people who pursue trying to get something like this made, they often do not care about the price, they care about the quality and accuracy of the print.
So, if you can show clients that you can print to their specifications, and show examples of quality prints you've produced before, then you're now able to set a price that is truly worth your time.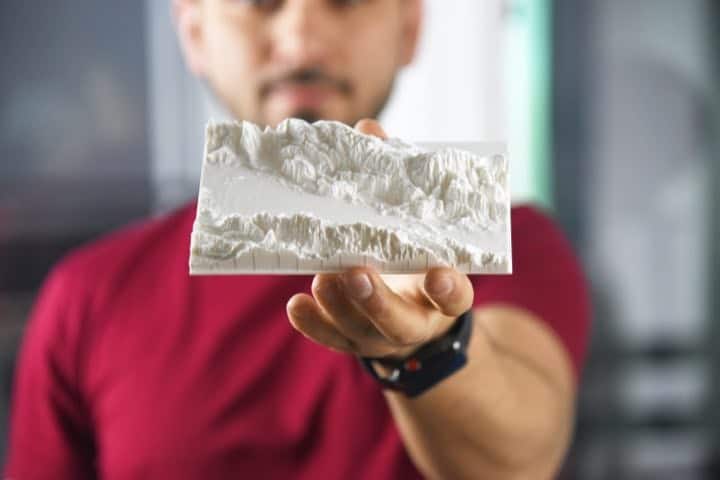 Producing these props will require some skill, and perhaps even close to industry grade equipment (or at least very high-end consumer grade). 
The 3D printed items can be fun. Ever wanted to print a full-sized Blade Runner car? There is a client for that.
Perhaps you've always dreamed of making an expensive full Iron Man suit print? There is, without a doubt, a client for that.
Pros
Can work with some exciting designs and create some high-end 3D printed models.
The work is often lucrative.
Allows you to employ some of the highest-grade materials, and methods, to print a model. Something that may not have been feasible on your personal budget.
The work is fun. You're connecting with excited fans and bringing their dreams to life. You get to enjoy seeing someone really appreciate your work.
Cons
It can be difficult to find clients, especially the right clients. You'll need great promotional materials to help with marketing.
You will need to have a lot of proof of your ability. If you don't already have a portfolio, then this line of work may be hard for you.
Clients may not understand the large amount of costs required in their visions, leading to budget disputes.
The work is often not recurring, meaning you'll have to pursue a new client for every job.
The Hardest Product or Service to Sell
When it comes to making money with 3D printing, there are many difficult ways to go about it. All services and products have their benefits and disadvantages. However, one core aspect of this work is often the most challenging to overcome.
Since 3D printing is a new industry, many clients will not have a robust understanding of how the process works. They especially won't have a good grasp on the manufacturing cost, time, and limitations of the technology.
This can cause, no matter the line of work you've chosen, situations where you will be forced to confront a misunderstanding a client may have. This is often due to them wanting something that cannot be produced, or not for what they are offering.
3D printing ideas are a dime a dozen. Creating 3D printing designs to have a design file that will fulfill the job requirements is hard. It's always best to discuss their 3D printing requirements before the work has started.
In the end, this can make it hard to sell any product or service because you may be constantly confronted with a lack of knowledge about your work.
The Easiest Product or Service to Sell
The easiest product or service to sell is one that the target market in your printing niche wants. 
If you're looking for 3D printing work, and want to start easy, look for people requesting specific prints (avoid those high priced and high ticket movie props).
Examples of the easiest products might be: Fandom miniatures, toys for children, prototypes for businesses, and models for various industries.
Anything that has more instruction around it, with a supplied 3D model, will be the easiest task to tackle in the beginning. Simply factor in production and shipping costs in your head before accepting a job.
You can also make an Etsy page, and sell a range of products directly. Just always make sure to be selling directly to a niche and catch their eye in your promotional materials.
This kind of transactional relationship with your clients is the safest place to begin your 3D printing career and allows you to avoid many of the more complex tasks that may require a higher skill level to perform comfortably.
Final Thoughts
Those just five of the best 3D printing business models that you can use for inspiration. 
I think that high ticket items are the best way to go. I'm not looking at physical printing shops.
High ticket items are usually high margin because you're charging premium rates for complex 3D printing designs. These are items that are usually not meant for mass production, so they're unique. 
Also keep in mind how much 3D printer filament you'll need because filament does expire.
Whichever path you decide to go with, go start making money with your 3D printer!