Welcome to Life on AI!
Here at Life on AI, we look at the innovative, smart technology making our lives better and more efficient. 
We have recently rebranded from Life on AI to better reflect what we share here!
Our lives are becoming more and more reliant on artificial intelligence, whether you know it or not. Technology has evolved to the point where it's in every part of our lives. Whether you're at home, the office, or even at the supermarket, technology surrounds us. 
A key driver of smart homes is the Internet of Things (IoT). IoT helps all your smart home devices communicate together, as well as with humans. Everything is connected to the internet. 
IoT has allowed our homes become smart homes filled with smart home devices. The list of smart devices grows daily: smart home security systems, smart thermostats, smart locks, video doorbells, security cameras, robot vacuums, smart kitchens, smart fitness, 3D printers, smart gardens, smart speakers, smart TVs, and so much more that make our lives better and safer.
Dizzy yet?
Our goal at Life on AI is to provide you the most accurate information out there on smart home devices, products, services, and more. We dedicate ourselves to find, research and test latest and most innovative smart technology out in the market today.
Don't worry. Meet the Life on AI team who will make the smart home world simple and clear for you. We're about simplicity, honesty, and accuracy with all the information you find here.
Michael Hoyt
Editor-in-Chief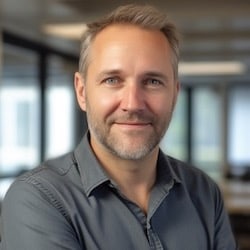 Hi there! My name's Michael and you could say I'm the Founder as I was the first one to write about my smart home and smart devices.
I started out writing about robot vacuums on my first site (Vacuum Cleaners Lab), because that's what I knew best.
My day job before was as a robot vacuum expert, before expanding into smart homes and helping others with installing and fully automating smart homes.
I hope you get what you need from articles. If you can't find what you're looking for, feel free to email me at hello@lifeonai[dot]com or through the contact form!
Jeffrey Morgan
Smart Home Security Expert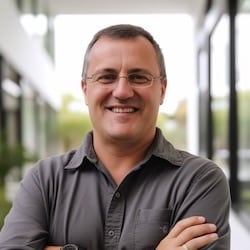 Hi, my name is Jeffrey and I'm a smart home security expert with over 25 years of experience in the industry.
I've worked with home security systems and monitoring, video surveillance, motion detection systems, and more.
I write about home security systems, smart locks, video doorbells, security cameras, safes, and more. You name it, if it's about safety and security I'll be writing about it here on Life on AI.
If you need help with anything related to protection for your home or office space, just let me know!
Email Jeffrey at jeffrey@lifeonai[dot]com
Amanda Parsons
Smart Home Mom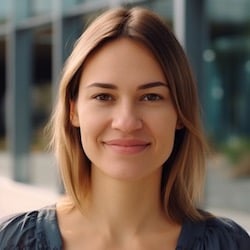 Hi there! My name is Amanda. I am a mom, wife, and tech-loving geek living in the Silicon Valley with my husband (a fellow tech enthusiast), our two toddlers, a dog, and a cat.
You'll often find me finding and writing about new ways to incorporate smart technology into parenting, pets, babies, beauty, and health and fitness. That's right, I cover a lot of territory. That's how moms are!
Ever since I got my first smart baby monitor and was able to see my babies safely sleeping in their crib, the convenience and efficiency got me hooked. I'm always looking for ways to improve our lives and make everything more efficient.
Email Amanda at amanda@lifeonai[dot]com
Greg Randall
Smart Home Technician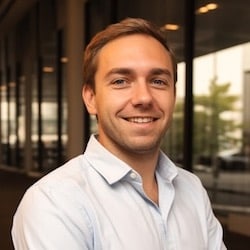 Hi there! I'm Greg. I have a passion for Smart Home Technology and love to write about it! I've been swimming in the world of home automation for years now.
I've purchased many smart displays, smart thermostats, and now I'm onto playing with smart TVs. I've been having so much fun here talking to other people who are as passionate as me about smart homes.
In my free time, I like to snowboard and explore new restaurants with friends while having some wine too!
Email Greg at greg@lifeonai[dot]com
Julie Ballard
Smart Home Designer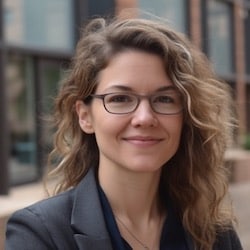 Heya! I'm Julie. I'll be writing about smart home devices in these areas: kitchen, bath, garden and lawn care.
I'm an interior designer and a passionate smart home enthusiast who loves to share my stories about how technology can make our lives easier and more enjoyable.
As an avid home chef, I've been excited about all the new smart kitchen devices that keep coming out.
I also have a rather green thumb, so you can often find me in my garden with my hands and knees in the dirt. Although, I've really started to love indoor gardening and learning all about different tech like smart gardens.
I am always on the lookout for new gadgets that will make your life easier through smart home technologies.
Email Julie at julie@lifeonai[dot]com
2021 Acquisition: Life on AI recently acquired Allure-Energy.com