A happy home is one that is comfortable can clean because mess can be stressful. A robot vacuum can attend to your floors so that you can concentrate on other things. Two good options to look at are the Roomba 891 vs 980.
You have to clean your house regularly to keep up with it. Most tasks require your full attention because you have to actually perform them. However, due to changes in technology, there is at least one cleaning task that you can automate.
Robot vacuums can make your life easier since they can clean your floors without you needing to push the vacuum. There are dozens of these types of vacuums available, with two of the ones you can consider being the Roomba 891 vs 980.
Once you choose the Roomba for your needs, you just set it up and let it get to work. This lets you take one task off of your to-do list.
To ensure that your home gets as clean as you need it to be, you have to choose the right robot vacuum. Compare the features of the Roomba 891 vs 980 to make your final decision.
Quick Comparison: Roomba 891 vs 980
Charging and Battery
The 891 runs for about 60 minutes and the 980 runs for about 120 minutes on a full charge. Both of them will return to their charging station once the battery gets low, allowing for automatic recharging. To recharge the battery, it takes two to three hours, and once recharged.
Both vacuums use a lithium-ion battery. This is a strong battery that can be recharged numerous times before needing to be replaced.
Filtration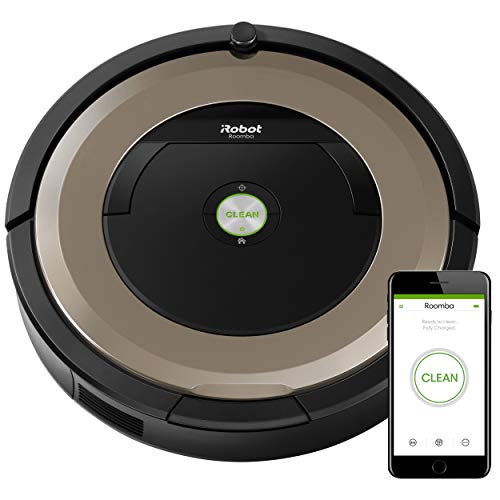 Both of these vacuums use a high-efficiency AeroForce filter. It is similar to HEPA filtration, allowing the vacuums to trap up to 99 percent of pollen, allergens and other dirt particles. These stay within the filter and are not released back into the air of your home.
The particles that this filter can trap can be as small as 10 microns. With regular use, you only need to replace the filters about every two to three months.
The 891 adapts to the layout of your home automatically. It has different intelligent sensors so that it knows the areas it has cleaned. This also allows it to detect obstacles and stairs so that it keeps moving around with ease.
The 980 uses vSLAM and Smart Mapping technology. It will know the areas it has cleaned, allowing it to keep moving around to new areas of your home. This vacuum can also detect dirtier areas so that it knows where to spend more time cleaning.
Both of these vacuums use Dirt Detect technology. This makes it possible to sit on certain areas where the dirt is deeper down to pull it from your carpeting to ensure a more thorough cleaning.
Cleaning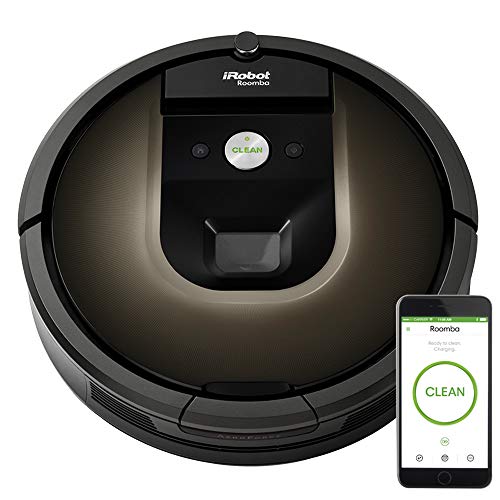 Both vacuums work to clean hard floors and carpeting. They have Auto-Adjust heads that will adapt to the height of your flooring so that they are in constant contact with the surface. The Mutli-Surface Brushes work to pull dirt up from your floors so that the debris are sucked up by the vacuum.
When the dirt is picked up, it goes into a dust bin that will alert you when it is full. The 980 has a much larger dust bin compared to the 891. With both of them, you just pull them out and dump out the dirt to clean it.
Both vacuums use a three-stage cleaning system. The 891 uses five times suction. The 980 uses 10 times suction.
Both of these vacuums work with the iRobot HOME app. This lets you schedule when you want your vacuum to start cleaning. You also get information about when it is done cleaning and how long it took delivered to your smartphone.
You can preset the cleaning schedule for the 891 and 980 seven days a week. This lets you schedule an entire week of cleaning for both vacuums.
Pros and Cons
Looking at the pros and cons of the Roomba 891 vs 980 provides a clearer picture of what these two robot vacuums have to offer. This information can help you to determine which one will be the best for your home.
Roomba 891
Pros
The Roomba 891 can get under furniture easily
Operation is hassle free
It works for small and large rooms
Cons
Roomba 980
Pros
The Roomba 980 effectively cleans high-traffic areas
This vacuum picks up pet hair with ease
The run-time is long
Cons
It may be noisier compared to other vacuums
Conclusion
The Roomba 891 vs 980 comparison shows similarities but have noticeable differences. Both vacuums are a good choice, but the Roomba 980 is the better choice. The run-time of the 980 is nearly twice as long as the 891. Its dust bin is also quite larger, allowing it to pick up more debris before you need to empty it.
With the 980, you also get better performance if you have pets in your home and the filtration is superior. It can keep your floors clean, allowing you to focus on more important things.
For more comparisons with these two vacuums, check one of these posts out: