You surely do not have time to clean your floors daily. This will not be an issue when you have a great robot vacuum. All you have to do is choose between the Neato Botvac D85 vs Roomba 860.
Whether you live alone, or you have a big family, your floors are going to get dirty. Every time you walk through your space, debris gets tracked from room to room. Regular vacuuming and sweeping are the only ways to get rid of it.
Like most adults, you likely do not have time to worry about cleaning your floors most days of the week. This is where a robot vacuum can come in and help you. However, to ensure the highest level of efficiency, you have to pick the one that will serve your home the best.
Two viable options include the Neato Botvac D85 vs Roomba 860. These two vacuums have their similarities and differences. By comparing them head to head, you can determine which device will keep your floors the cleanest with the least intervention on your part.
Quick Comparison: NeatoBotvac D85 vs Roomba 860
Features
Run-Time
Filter
Scheduled Cleaning
Battery
Weight
#1. Neato Botvac D85
Our Best Pick

Check Price

60 Minutes
High Performance
Yes
Nickel Metal Hydride
Nine Pounds
#2. Roomba 860

Check Price

60 Minutes
HEPA
Yes
Lithium Ion
Eight Pounds
Charging and Battery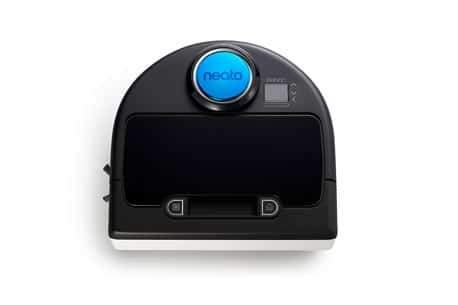 Both the Neato Botvac D85 and Roomba 860 are similar when it comes to charging and run times. They both will run for about 60 minutes when the battery is fully charged.
Both devices have technology that tells them when to go back to their base for a recharge so that they will not just run out of battery power in the middle of the floor.
Once they are on their respective docking station, it will take about two to three hours for their batteries to fully recharge.
The biggest difference is the type of battery that they each use. The Neato has a nickel-metal hydride battery and the Roomba has a lithium-ion battery. A lithium-ion battery is slightly better and tends to have a little longer of a life compared to a nickel-metal hydride battery.
The Neato has Laser Smart Mapping and Navigation technology. It scans your room, allowing it to make a plan for how it can move around as efficiently as possible. This makes it faster than the Roomba.
The Roomba uses iAdapt Navigation. This includes a variety of sensors that allow the vacuum to learn the layout of your home so that it becomes more efficient the more often you use it. It can also detect areas that need extra cleaning.
Brushes and Cleaning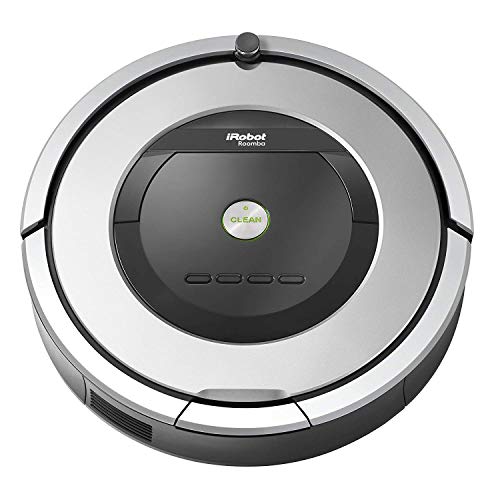 The Neato has a self-propelled roller that helps it move around your home efficiently. Its D-shape allows it to get up close to walls and obstacles very well. In addition, it also has a spiral blade brush that picks up debris and dirt effectively since this brush is highly versatile.
The Roomba has a three-stage cleaning system. It works to lift debris from your carpeting and other floors so that the vacuum can remove it. Because of this, it is especially good at cleaning the carpeted areas of your home.
The filter on the Roomba is superior. It has a HEPA filter which is able to trap smaller particles than the high-performance filter on the Neato. This is something to consider if anyone in your home has allergies.
Maintenance
Both of these vacuums feature a dust bin that is easy to work with. When your vacuum is finished cleaning your floors, you should empty the dust bin. This will ensure that it is always ready to pick up all of the debris on your floors when you put the vacuum back to work.
For both of these devices, the dust bins are removable. They pop out within seconds and then you just empty the contents into your trash can.
Once you put the bin back into the compartment, your vacuum is ready for use. It is recommended that you take a dry cloth or paper towel and wipe out the dust bin compartment occasionally to remove any debris that may build up.
Pros and Cons
After reading all of the details and specifications, it is time to explore the pros and cons. This will help you to make the best decision regarding the NeatoBotvac D85 vs Roomba 860.
Neato Botvac D85 Pros
It provides a thorough cleaning in little time
The battery holds a charge well
You can learn to use it fast
Neato Botvac D85 Cons
It loses some efficiency when your home has a lot of obstacles
Roomba 860 Pros
This vacuum has a good run-time
Its suction power is strong
The vacuum works very well on hard floors
Roomba 860 Cons
It may slow down on thick carpeting
Conclusion
After thoroughly evaluating the Neato Botvac D85 vs Roomba 860, it is time to choose which one you want to use in your home. Both are great options, but the Neato Botvac D85 has a little more to offer.
The Neato Botvac D85 cleans better because it is able to get up closer to the walls and other obstacles in your home due to its precise edge cleaning. Its navigation also edges out the Roomba because it is slightly more efficient, allowing it to clean more of your home faster.
If you want to see more comparisons of other Neato Botvacs and Roomba vacuums, check out these reviews.