Vacuum companies will make different models for different segments of the market and it's sometimes hard to know what the differences are between models. They all seem similar because they're often similarly designed. My goal with this site is to help resolve that confusion and that continues with this review.
For this head-to-head eufy comparison, I pit two popular eufy vacuums against each other: eufy BoostIQ Robovac 11s vs eufy 30c. These are two well-priced robot vacuums with the 30c being at a higher price point. A higher price doesn't always mean better value, that's what I plan to resolve here. Which one will emerge as the better overall value robot vacuum?
The eufy Robovac 30c wins this head-to-head matchup against the 11s as the better overall value robot vacuum. While the 30c is at a higher price point, the features that it provides offers a better cleaning experience. After all, isn't that what you want?
What're the features that make the 30c a better value? Read on and find out!
Product
Filter Type
Scheduling
Remote
Voice Control
#1. eufy Robovac 30c
Our Best Pick

Check Price

Triple-Filter System
Yes
Yes (EufyHome app)
Yes
#2. eufy Robovac 11s

Check Price

Triple-Filter System
No
Yes
No
Features
Size Dimensions
A good robot should be able to conveniently clean every part of the house, surfaces, and under furniture. That means it should be small. However, it also should be tall enough so that it won't get stuck while trying to move over different surfaces. eufy is doing great in this aspect and has produced very efficient designs over the years (eufy website).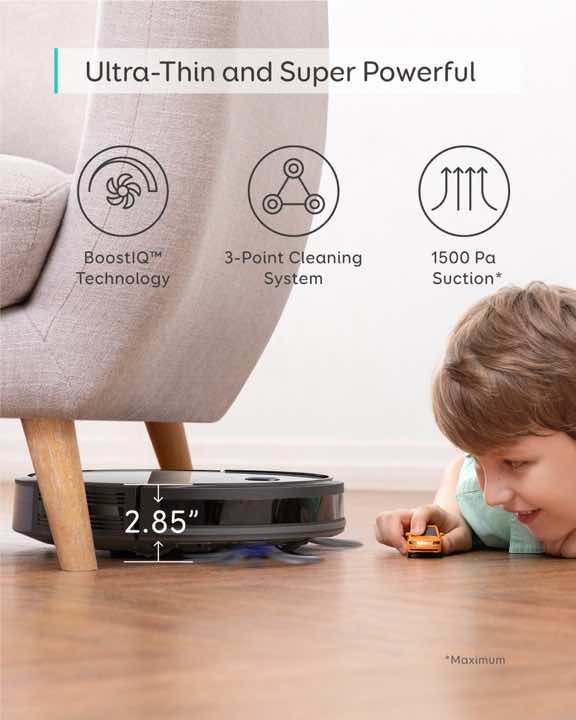 There are notable similarities between the Robovac 11s and 30c. One of those similarities is in their sizes. With a diameter of 12.8 inches and a height of about 2.8 inches, both robots have gone on to prove why small is big in the vacuum industry.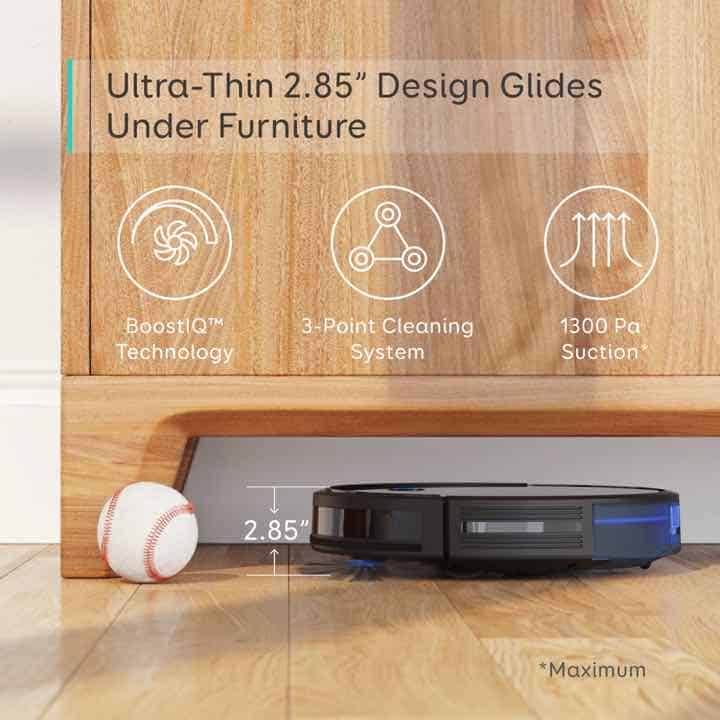 They are certainly regarded as efficient robots with respect to vacuuming under low furniture. eufy's robots are efficient and thorough in cleaning rooms with furniture and accessories without any problems.
Battery and Charging Capacity
eufy makes good batteries for their robot vacuums. Battery capacity is outstanding and it goes hand in hand with the suction power.
The Robovac 11s and 30c are both equipped with a lithium-ion battery, with 14.4V, and 24W power. Their battery capacity is 2600mAh and is capable of over 100 minutes of vacuuming time.
When the robots eventually run low, they can circle back to charge at the charging ports and they require a minimum of 5 hours to charge up fully. it does take 1-2 hours longer than some of the other entry-level robot vacuums, but that's because these batteries are larger.
Filters Used
The size of dirt a robot can efficiently get off the floors is dependent on the type of mesh in its filters. eufy designed a special filter system for both the Robovac 11s and 30c.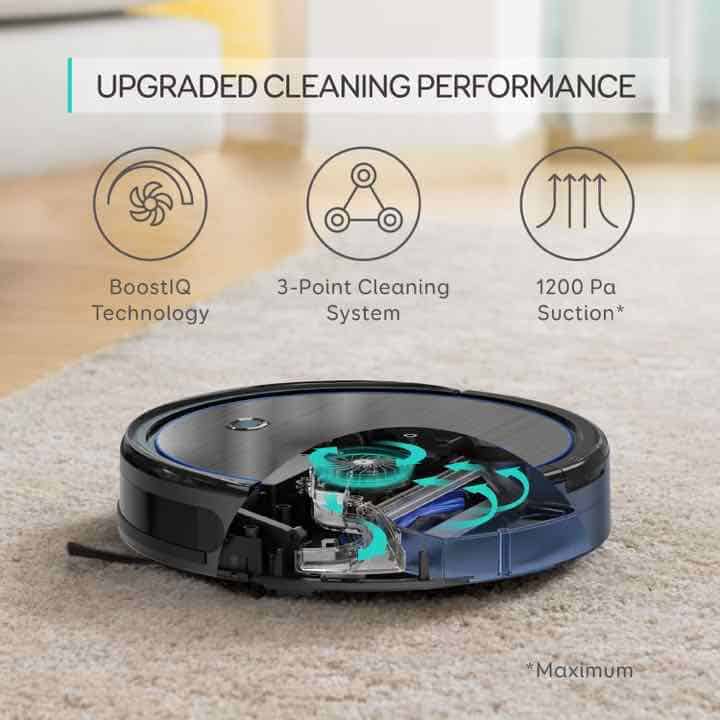 eufy filters are good at trapping dust and dirt with their 3-layer filter system. A high-performance filter, a pre-filter, and a foam filter. The triple filter systems will collect and trap tiny particles and dust. The most significant benefit of this filter system is that it is able to ensure no debris escapes cleaning.
Brushes, Suction Power and Cleaning Systems
Brush type and size is another similarity that is worth noting in the eufy Robovac 11s and 30c. The brushes continually rotate while you vacuum and sweep up dirt while the robot moves around the room.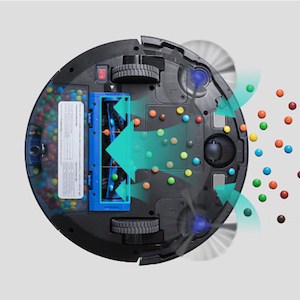 The Robovac 11s and 30c have a similar brush design consisting of 2 side brushes on either side of the robot. These side brushes gather up larger dirt by sweeping them towards the brush rollers in the middle of the vacuum.
The brush rolls are rolling continually and collecting dirt and debris. The brushes are made of rubber and bristles to pick up strands of hair and carpet fuzz while rolling. The brushes in the Robovac 30c are a little bit thinner than the one in the Robovac 11s, for the finer debris.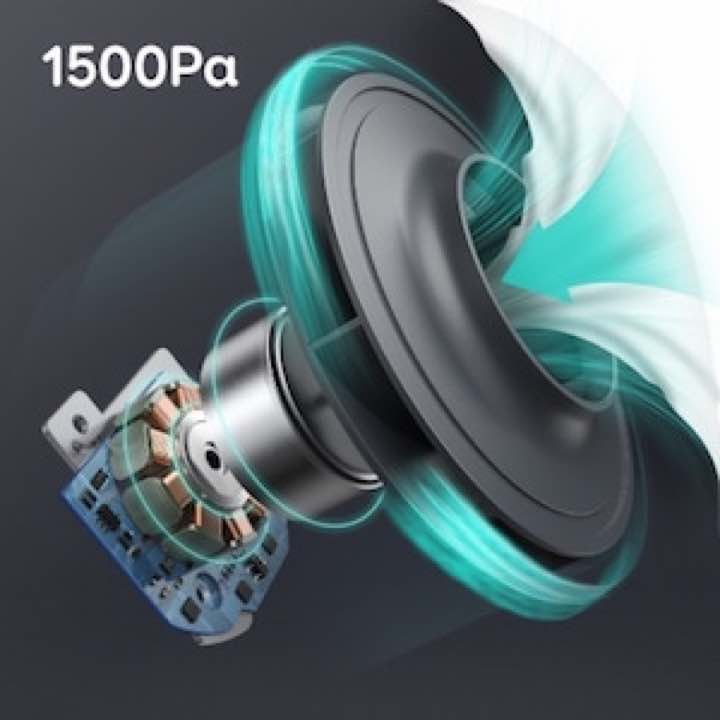 Perhaps, one of the most significant differences between these two robots is their suction power. At maximum power, the Robovac 30c has a suction power of 1500Pa, while the Robovac 11s has 1300Pa of power.
The higher suction power of the Robovac 30c is the reason it's better suited for medium to thick carpet and rugs. They're both great on hardwood floors with the suction power and the side brushes. If you have thinner carpets, the 11s should do the trick though.
The dustbin capacity for both the Robovac 30c and 11s is 600ml. That offers a nice size to clean a few rooms in your home.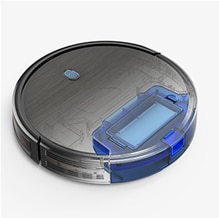 eufy robots use a couple of sensors for navigation. The Infrared sensors and the sensor to prevent bumps are recent technologies that eufy introduced to their production line.
Both the 11s and 30c move randomly and it's not possible for them to plot out a smart path. Although both robots move randomly, they are still thorough in their cleaning. There's no laser technology to record different points in the room to ease movement during vacuuming.
Control the Robots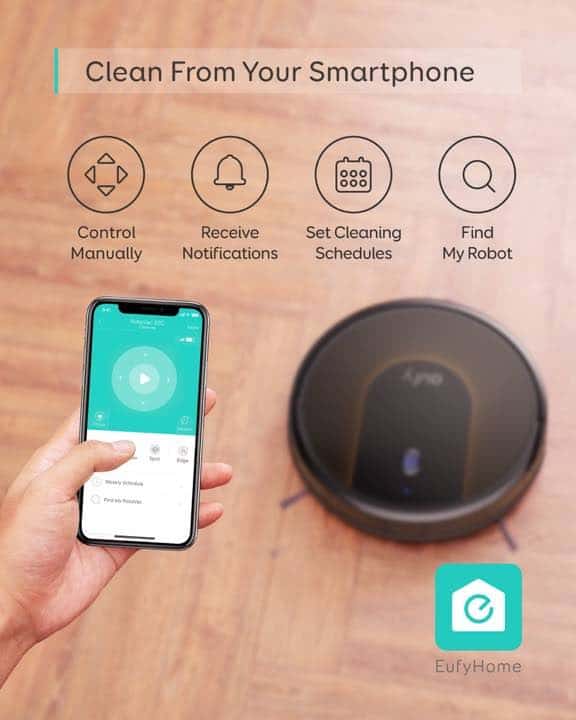 The Robovac 30c offers more advantages here when it comes to controlling the vacuum. The 30c works with the eufyHome app, so you're able to start, stop, schedule, and more.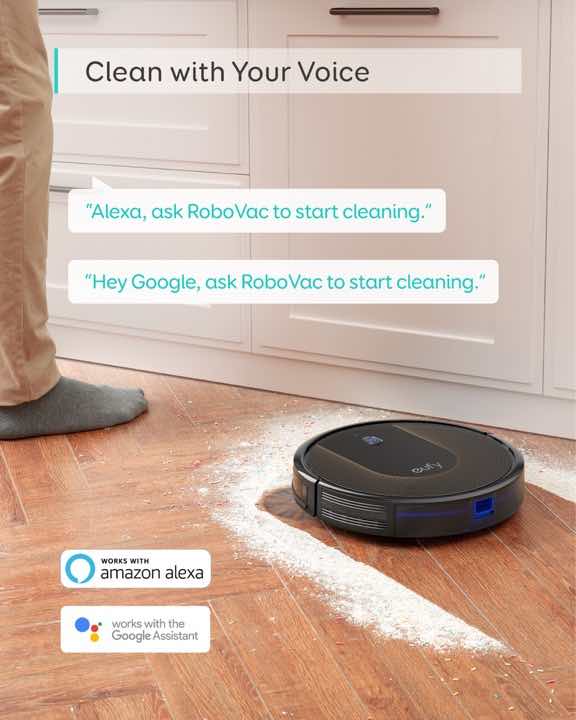 If you have the Alexa or Google Assistant, you're also able to control the 30c with voice commands.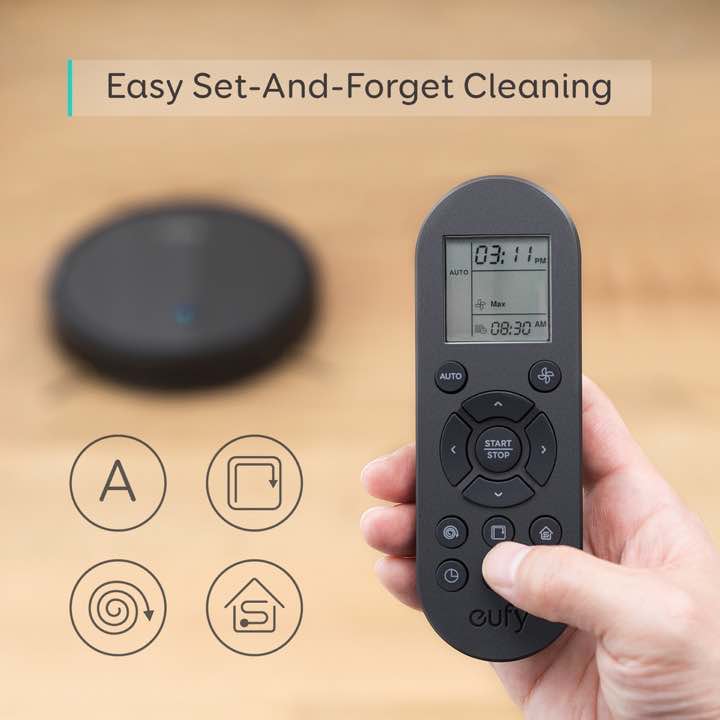 The Robovac 11s, however, does not offer as many options. It comes with a simple remote control that's only usable on with 11s, but simple is actually desired for some people. There's no fussing around with, wi-fi, phones, and apps.
Maintenance
For your robot to maintain it's beauty and last a long time, you have to maintain it by cleaning each individual part of the robot. Start with the side brushes by removing and cleaning them.
The dustbin is of course an important part of the vacuum as it stores the dirt and dust. You'll want to be sure to continually empty the dust bin and clean it properly.
While cleaning your robot, turn it over to reveal the parts underneath, parts like the swivel wheel, rolling brushes and other sensitive parts should be inspected and cleaned.
Additional Features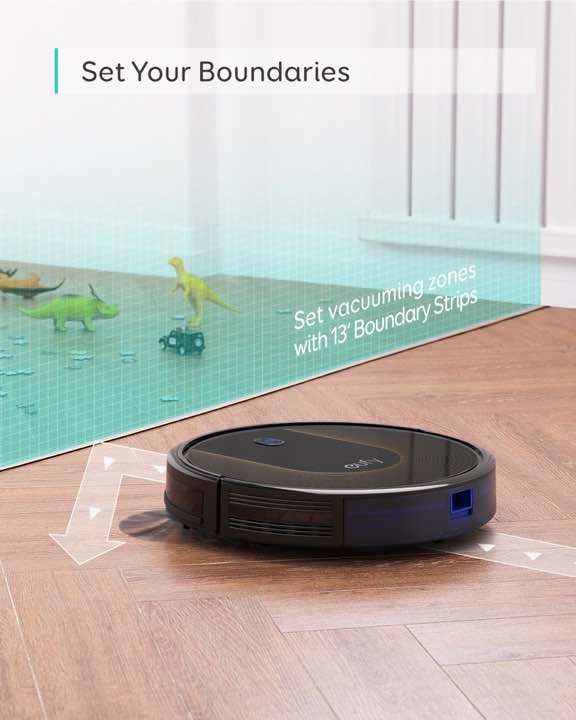 eufy included boundary strip technology in the design of Robovac 30c to help with protecting valuables in your home. The boundary strips create "no clean zones." Placing strips down on the ground create boundary walls around objects or places you don't want the 30c to clean.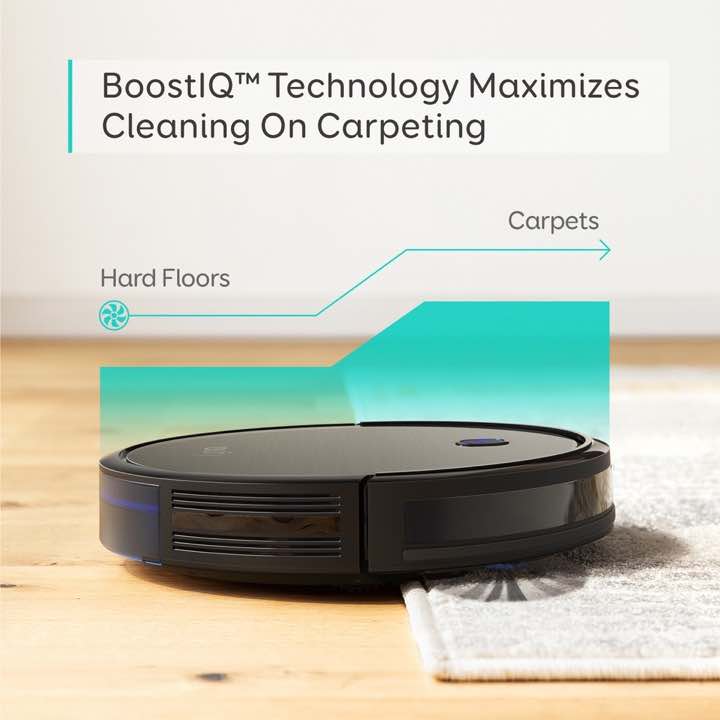 BoostIQ technology is included in both the eufy 11s and 30c. BoostIQ will enable the vacuums to recognize the floor it's on, whether a hard floor or a carpet, and adjust the suction power. For hard, smooth floors, the vacuum can use less suction power. But on carpets and rugs, the suction power will be higher.
The robots are also equipped with four cleaning modes: single room, edge, spot, and auto.
Single room mode – clean for a good, intensive vacuuming session for 30 minutes
Edge mode – the vacuums will focus on walls and clean the edges at reduced speed to prevent scrapes on the walls for 20 minutes
Spot mode – cleaning in a spiral fashion to clean specific spots for a couple minutes
Auto mode – you're leaving it up to the vacuum to choose the best mode itself
Choose Auto mode for regular cleanings. If there're specific areas that you see need more intensive cleaning, then choose one of the other modes. If you're cleaning for the first time with your eufy, you can go room-by-room and use the Single Room mode. Put the eufy in the room and close the door. Come back in about 30 minutes and that room should be nicely cleaned. Especially good for those rooms your cats and dogs like to hang out in!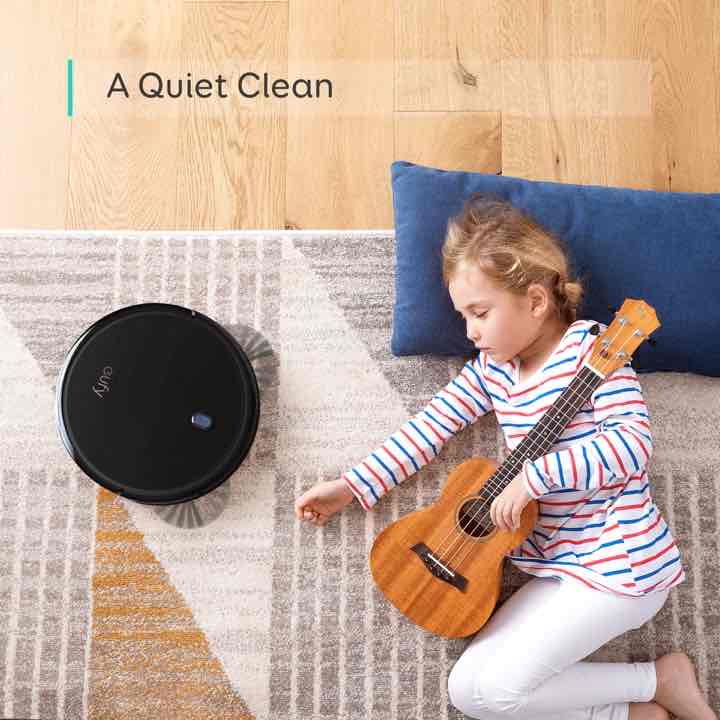 Both the 11s and 30c are very quiet too. The maximum decibel level is 55db, which still allows for you to sleep according to the EPA.
Pros
Very quiet, measure at just 55db
Prices are great for budget buyers.
Enabled with BoostIQ.
Good battery life.
Small build.
Good suction power.
Very easy and simple to operate.
Cleaning modes are numerous.
Cons
Not voice command compatible.
Insufficient scheduling options.
Not supported for virtual assistants.
Pros
High power for sucking up debris.
Quiet at max 55db
Long battery life.
Enabled with BoostIQ technology.
Presence of virtual assistance.
Presence of app control feature.
WiFi technology.
Short, slim design.
Cons
Expensive.
Roller brushes are difficult to wash.
Loud engine.
Who is Each of the Robovacs for?
Want to clean under furniture
Want an affordable robot vacuum
Prefer simple operation
Good battery life and can last long during vacuuming
Have carpet and need suction power that can go as high as 1500Pa
Like to have voice control through Amazon Alexa or Google Assistant
Want the option to control through a mobile app
Want a variety of scheduling options
Conclusion
So in this battle of the eufy 30c vs 11s, which one comes out on top?
The eufy 30c wins this matchup for providing better bang for your buck. The wi-fi capabilities give the options to use your smartphone or voice to control the 30c. The extra suction power is great to have, especially if you have carpet and pets.
The eufy 11s is still a good robot vacuum if you have a lower budget. It just doesn't have the wireless connectivity to control the 11s. There's also the possibility the 11s needs to give another run through of a specific area to clean it well.
Need more comparisons with the eufy Robovac 11s and/or 30c? Find one in the list below: