The eufy 11s vs 12 comparison results in seeing that they have more similarities than differences. The prices are very similar as they're both budget-friendly robot vacuums.
If you're in a hurry and want to know which one is the better robot vacuum, it's the eufy Robovac 12. The extra suction power for a similar price gives the 12 a slight edge. Continue reading for the full details.
Product
Filter Type
Suction Power
Remote
Voice Control
#1. eufy Robovac 12
Our Best Pick

Check Price

Triple-Filter System
1500Pa
Yes
No
#2. eufy Robovac 11s

Check Price

Triple-Filter System
1300Pa
Yes
No
Features
Size Dimension

Both the 11s and 12 have a lot in common when it comes to size – well, actually they're the same size.
They both measure with a diameter of 12.8 inches and a height of 2.8 inches. The low height allows both the 11s and 12 to easily slide under most furniture, so there's less need to move or lift furniture.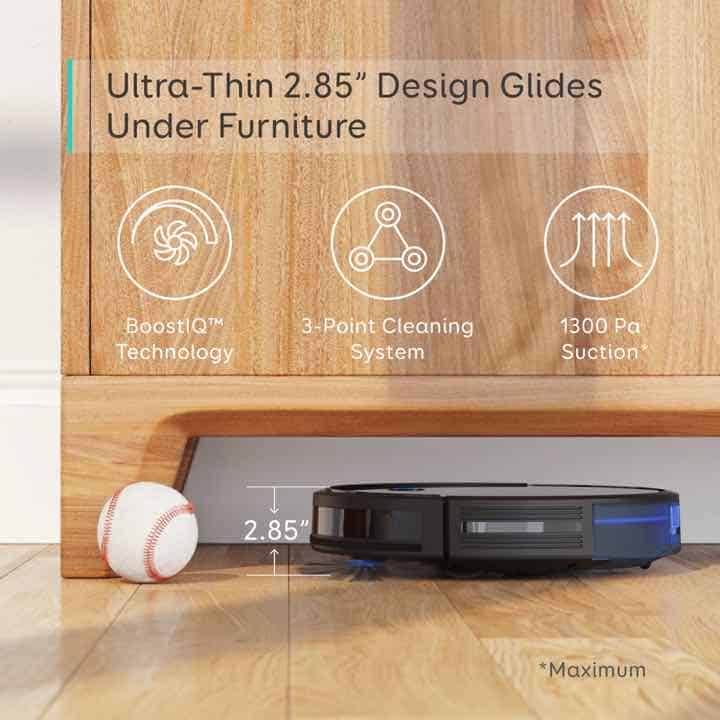 Like most eufy robot vacuums, they're circular in shape, small in size, and have a sleek design.
Battery and Charging Capacity
The eufy 11s and 12 both have a 2600mAh removable lithium-ion battery with over 100 minutes of vacuuming time and 24W of power.
Both robots are able to clean a good amount of apartments or small-sized houses before the battery starts running low. When the robots get low, they'll circle back to their base dock to recharge. Recharging will take about 5-6 hours to achieve a full charge.
Filter System
The filter system in the Robovac series does a good job of trapping dust, pet hair, strands of your own hair, and debris.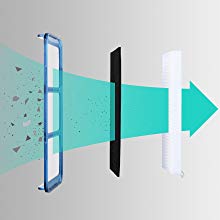 eufy equipped both the Robovac 11s and 12 with a 3-layer filter system, including a high-performance filter. There is a pre-filter for stopping large dirt particles and a foam filter for trapping dust and fine dirt particles. The major advantage of the filter system is its ability to trap all sizes of dirt, no matter the size.
Brushes, Suction Power and Cleaning Systems
The Robovac 11s and 12 also have the same side brushes and rollers.

The constant rotation of the brushes during vacuuming ensures that there is continuous sweeping of dirt particles while the robot moves. The brush system consists of 2 sets of side brushes that sweep up larger dirt on the surface. There's a set of brush rollers made of rubber and bristles underneath that's constantly rolling and picking up strands of hair and fuzz. The brushes are efficient in terms of cleaning.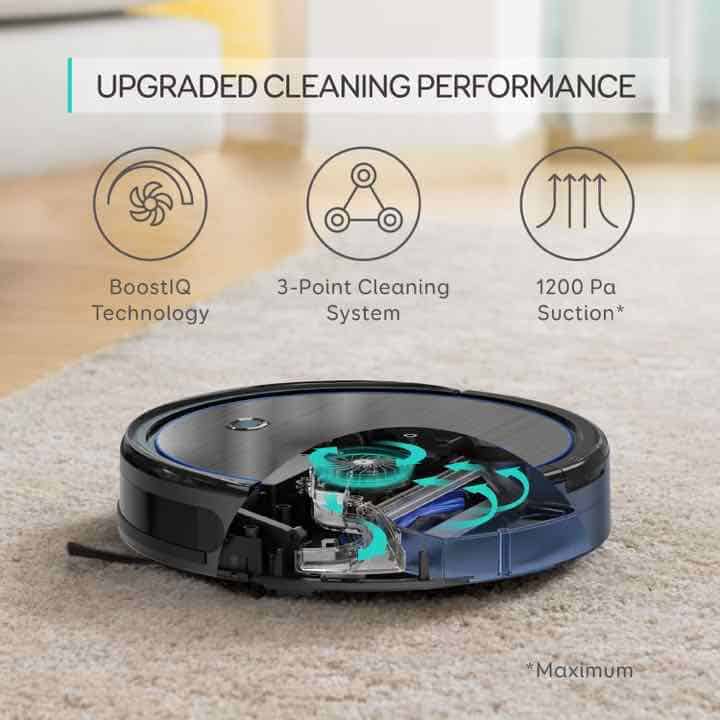 The 11s and 12 have different suction power. The Robovac 11s has a suction power of 1300Pa at its maximum, while the Robovac 12 has a suction power of 1500Pa.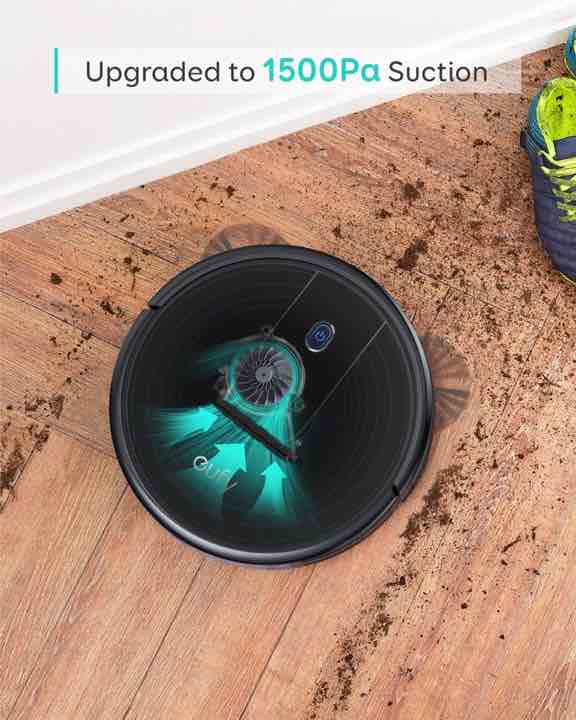 The Robovac 11s is better suited for cleaning thin carpets, tiles, hardwood floors, and thin rugs. The higher suction power in the eufy12 and helps it be more efficient when cleaning medium pile carpet and rugs.
The eufy 11s and 12 both incorporate a combination of infrared and cliff detection sensors that they use while navigating. The sensors help to detect areas to that need cleaning, including areas that need another pass.
eufy says the sensors also help to avoid furniture, but in my testing, the robot vacuums will still lightly bump into the furniture. Most robot vacuums I've used haven't caused any damage though (knock on wood).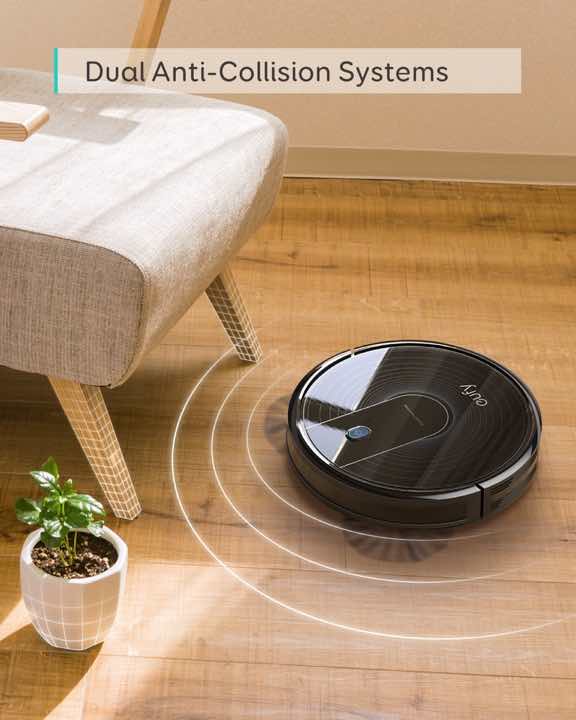 Unfortunately, the 11s and 12 do not have laser mapping technology. They both move randomly and will course correct when it bumps into a wall or furniture.
While the robots won't be able to move efficiently in straight lines, they still get the job done and clean rooms.
How to Control the eufy 11s and 12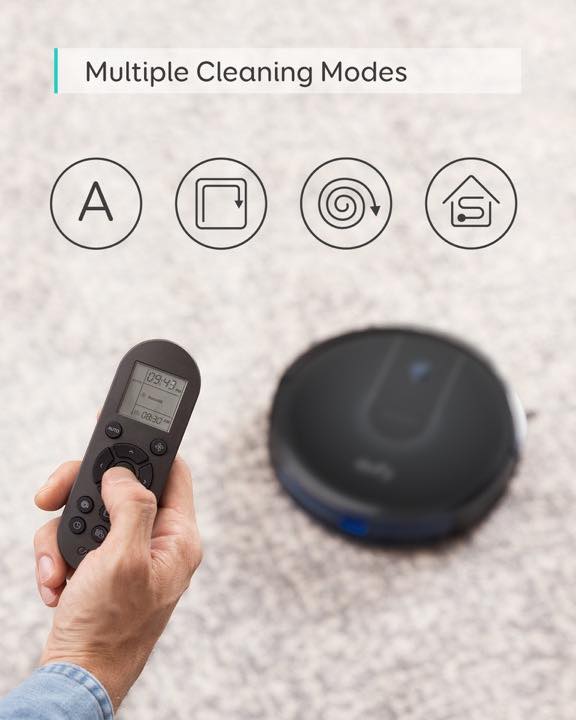 The eufy 11s and 12 both come with remote controls to start and stop cleaning. They don't have WiFi connectivity, so they aren't compatible with the eufyHome mobile app nor do they have voice control through Alexa or Google Assistant.
The 11s and 12 are both capable of several cleaning modes that're controlled by the remote, including the Spot Cleaning mode, Auto mode, and Edge mode. These cleaning modes can be accessed via the remote control for both robots.
Maintenance
To ensure longevity and keeping the robots at optimal capacity and performance, you should regularly clean them to prevent clogging and malfunction.
Dustbins should be emptied following each use. The side brushes should be detangled of any pet and human hair. Flip the Robovac over and check the brush rollers too. The vacuums are great at picking up hair and carpet fuzz, but can sometimes get them tangled in the rollers too.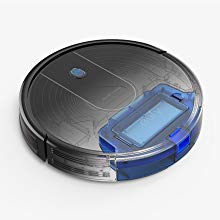 You'll also want to check the filters and see if they need to be replaced. That's especially true if you live in an area with more dust.
The charging contacts also should be cleaned periodically to avoid dust accumulation. To also achieve proper sensor guidance during navigation, the sensors need to be cleaned occasionally.
Additional Features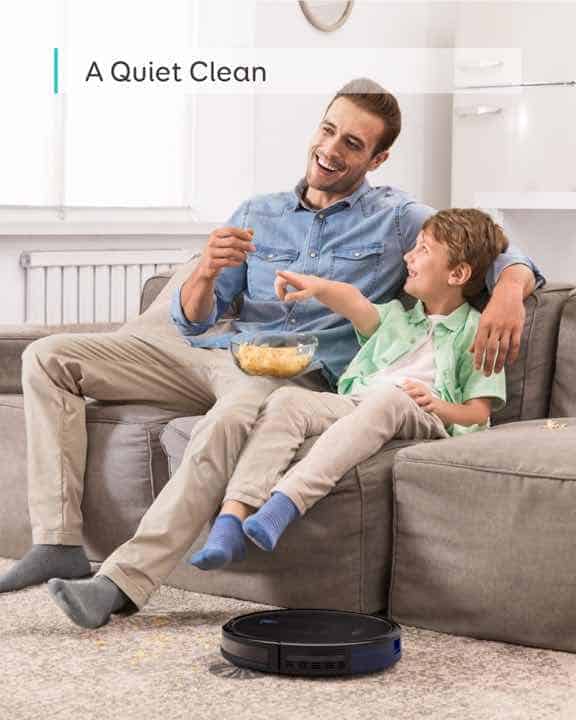 eufy was very careful about the amount of noise a robot's motor can make while building the 11s and 12 as their noise level is at 55db. At 55 decibels, it's low enough that you can speak in a normal volume and even sleep (source).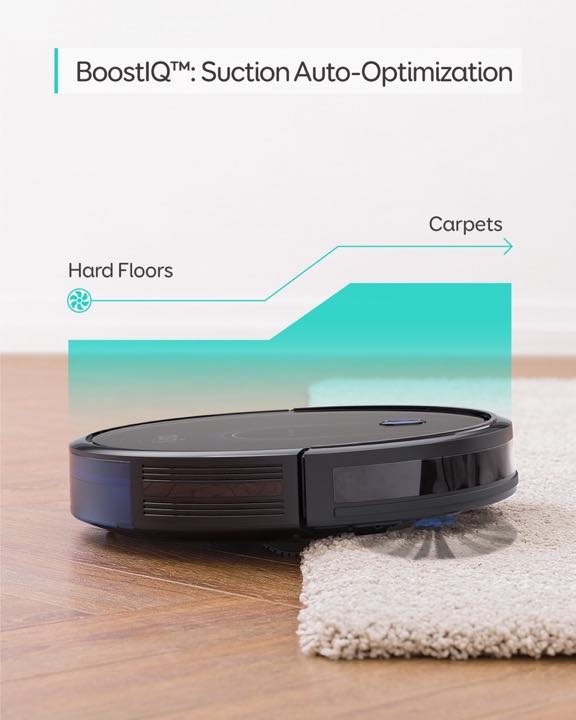 The eufy 11s and 12 are also equipped with BoostIQ technology, which allows the robots to increase or decrease its suction power depending on the surface. If they detect carpet, the suction power will increase to help with cleaning. It's useful if your home has multiple surfaces like hardwood floors and carpet.
Both the 11s and 12 are equipped with a dust bin capacity of 600 ml. That's a good size and much larger than other budget robot vacuums from other brands.
11s Pros
Quiet cleaning
Budget-friendly

BoostIQ technology

for different surfaces
Good battery life
Short and Small
Good suction power
Simple to operate
Variety of cleaning modes
11s Cons
No WiFi, voice commands or mobile app control
Limited scheduling options
eufy Anker BoostIQ RoboVac 11S Vacuum Cleaner
12 Pros
Higher suction power
Good battery life
Enabled with BoostIQ technology
Short and slim design
Automatically docks to charge
Variety of cleaning modes
Easy operation
Self-docking
12 Cons
Not equipped with WiFi, app, or voice control capabilities
Limited options for scheduling
Need a robot with short stature for getting under low furniture
Looking for an affordable robot vacuum
Like simple operation cleaning
Want a good battery life and a run time of 100 minutes
Have more carpet around the home and need more suction power
Good battery life and 100 minutes of run time
Want simple operation

Don't wa

nt to break the bank when purchasing a robot vacuum
Conclusion
The eufy 12 comes out as the better buy in this 12 vs 11s comparison. The extra 200Pa of suction power (12's 1500Pa vs 1300Pa for the 11s) is helpful and you don't need to pay much extra. In fact, if you find it on a deal (like now as I type), the eufy 12 is much cheaper than the 11s.
If you prefer to operate your cleaning through a mobile app or voice commands through an Alexa or Google Assistant, you'll want to go with smarter robots. You can check out the Roomba comparison article as the majority of Roomba models have WiFi connectivity that allows for app and voice control.
Want to read more eufy comparisons? Check out one of these: