The matchup of the iRobot Roomba 675 vs Shark ION R85 pits two of the best entry-level robot vacuums out there. From suction power to how much debris they'll be able to hold, we dive right in to see which is the better robot.
iRobot and Shark are two of the most well-known vacuum brands. iRobot is the original robot vacuum maker and Shark makes amazing upright and cordless vacuums. But when it comes to robot vacuums, how will Shark fare against the originator, Roomba.
If you're in a hurry and want to know which one comes out on top, the Shark ION R85 wins this matchup. There are many similarities between the two, but a couple of differences put the R85 a step ahead of the 675.
Let's dive into the 675 and R85 similarities and differences.
Feature
Filter Type
Scheduling
Mobile App Control
Voice Control
#1. Shark ION R85
Our Best Pick

Check Price
HEPA
Yes
Yes
Yes
#2. Roomba 675

Check Price

HEPA
Yes
Yes
Yes
Features
Dimensions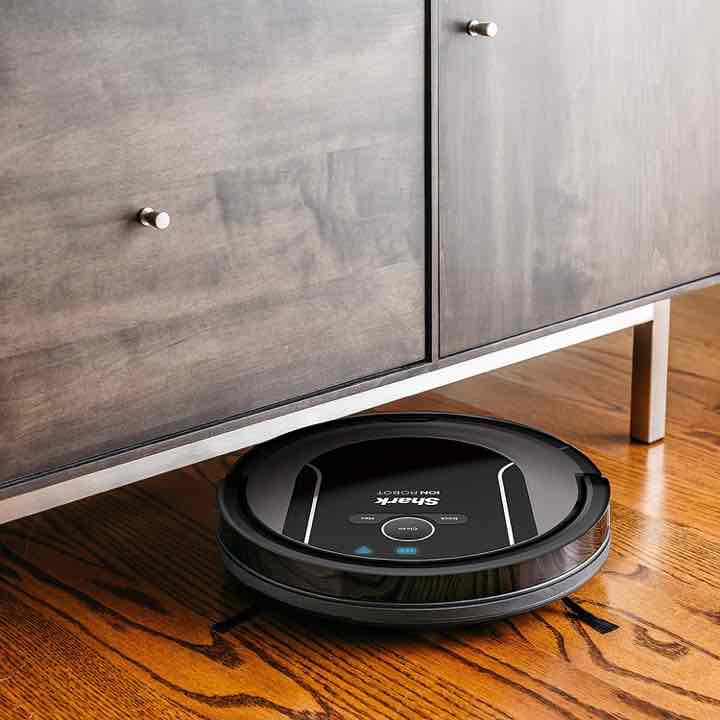 The Shark ION R85 is 12.6" wide and stands at 3.4" tall. This gives it enough headroom to be able to navigate under furniture like a couch or your bed to clean the area. It's sleek, small and it doesn't look clunky when doing its job, hoovering around your home.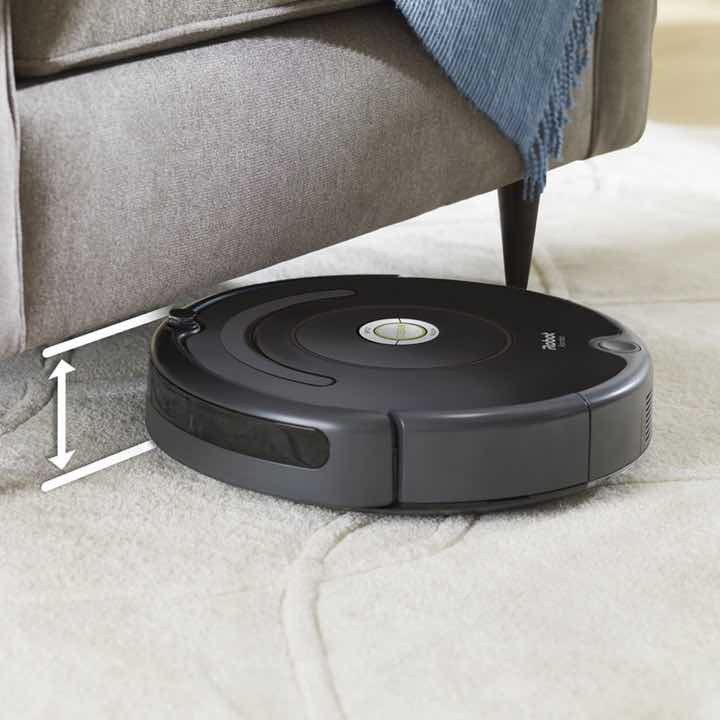 The iRobot Roomba 675 measures up at 13.5 " wide and 3.5" tall. It is slightly taller than the R85 and there is a little knob installed on top of the unit that is used to determine whether it can fit under the furniture. The knob helps to avoid getting stuck under your sofa or coffee table.
Weight
At 5.5 lbs, the Shark ION R85 is super portable. There won't be any problems carrying this robot vacuum around the house. Take it to different areas that you need to be cleaned and you won't hurt your back while doing so.
The Roomba 675 weighs 7.8lbs, possibly owing to the fact that the 675 is an older model as compared to the R85, so the components used in it are heavier. However, the advantage to the 675 is it has a carrying handle. You can use the carrying handle on the top of the unit to easily transport it around using one hand.
Battery, Capacity, and Charging Times
The Shark R85's lithium-ion battery allows it to run without stopping for an estimated time of 88 minutes. This is similar to most entry-level robot vacuums which run for about 90 minutes non-stop before needing a recharge.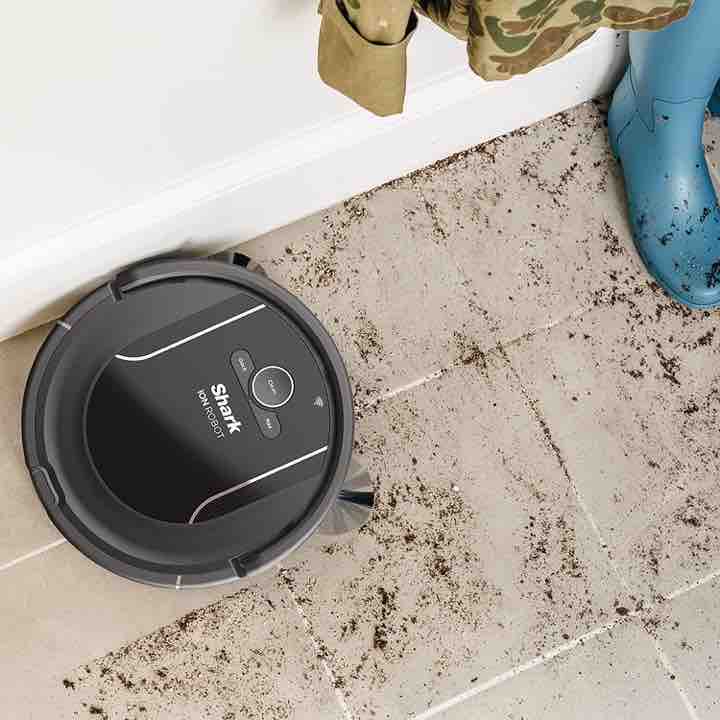 The large 600ml dustbin capacity on the R85 ensures that you won't need to empty the bin out so frequently. But of course, your mileage may vary depending on how dirty your home is when you have the R85 start cleaning.
The Roomba 675's 1800 mAh lithium-ion battery provides enough power for the robot vacuum to run for 90 minutes without stopping. This is similar to the R85, so no advantage or disadvantage here.
Both the R85 and the 675 automatically stop work and find their way back to the charging dock when it detects that the battery level is low. The charging times for each unit are as follows: 3 hours from empty to full for the R85, and 2-3 hours from empty for the 675.
Filter
The Shark ION R85 features full HEPA filtration – which means even the tiniest airborne particles are collected and removed from its cleaning area, ensuring that the air quality in your home is at its best.
The Roomba 675 also sports a filter that is based on the HEPA specifications used in most leading air purifiers available today. This filter is said to remove up to 95% of harmful allergens and particles in your home, ensuring that you and the people you live together with are safe from allergies that might be lurking around.
Brushes, Suction & Cleaning Technology

Suction power on the Shark ION R85 stands at a powerful 1400Pa. This is way more power than most of the robot vacuums in this price range and is definitely a star feature.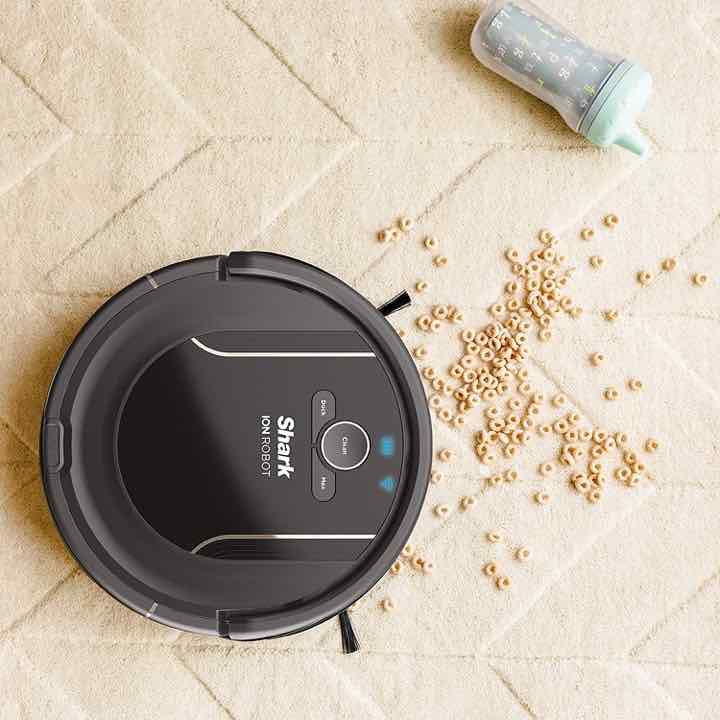 Generally, the higher the Pa number, the better the suction power of a vacuum. This is a big factor to consider if you're looking for a high-power vacuum for your home.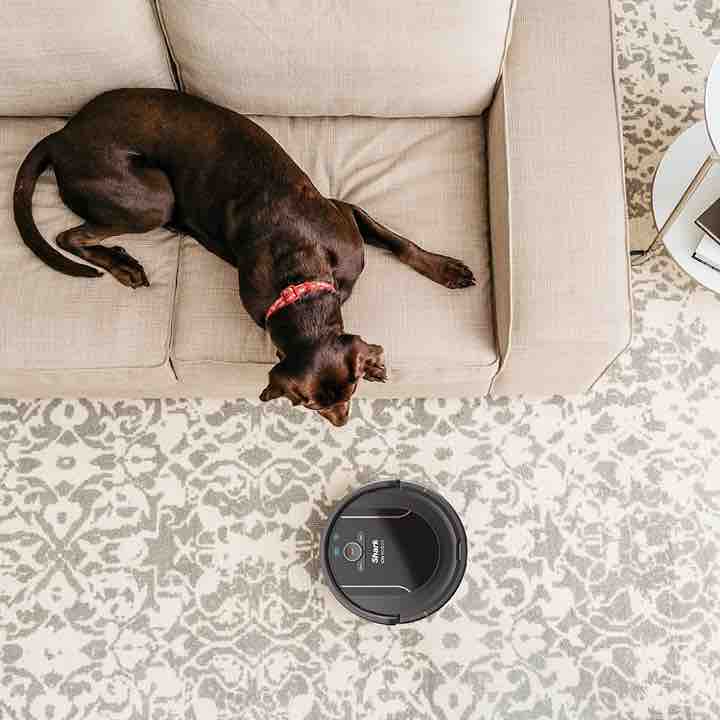 The R85 has two spinning side brushes that pull in debris to clean both sides on each pass-through. Side brushes help clean against the walls and corners. There's also a self-cleaning brushroll on the R85 that's great with pet hair, so no more concerns about loose hair around the house.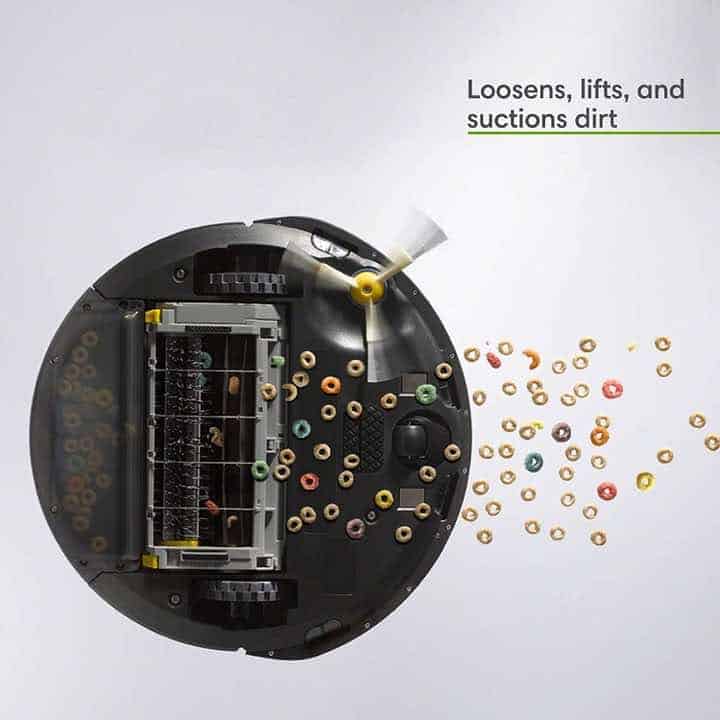 The Roomba 675 is equipped with 600Pa of suction power – less than half of the R85. The 3-stage cleaning system was developed by iRobot for all of its robot vacuum models.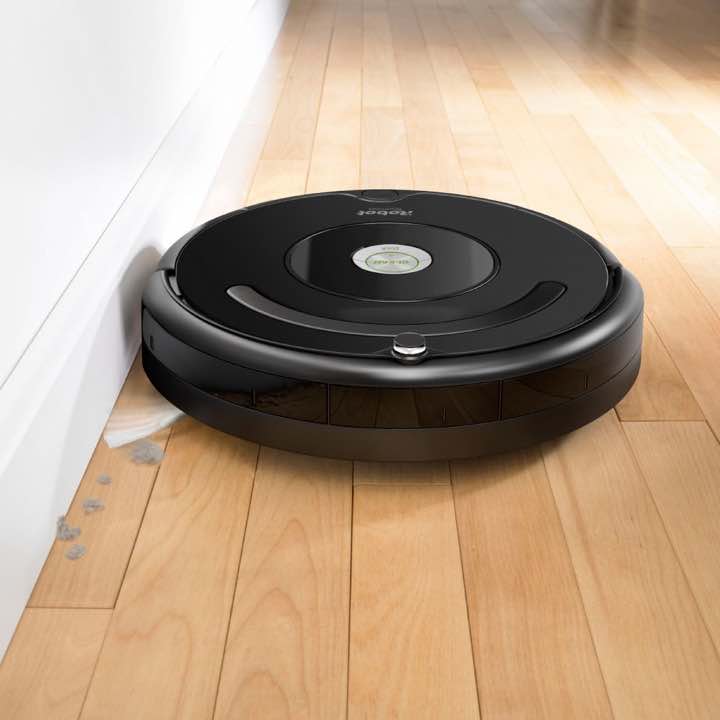 The 675 has an edge-sweeping brush to reach into corners and edges along the walls to provide a thorough clean. The adaptable brush automatically adjusts to the type of floor it is cleaning, whether it is carpet or a hardwood floor.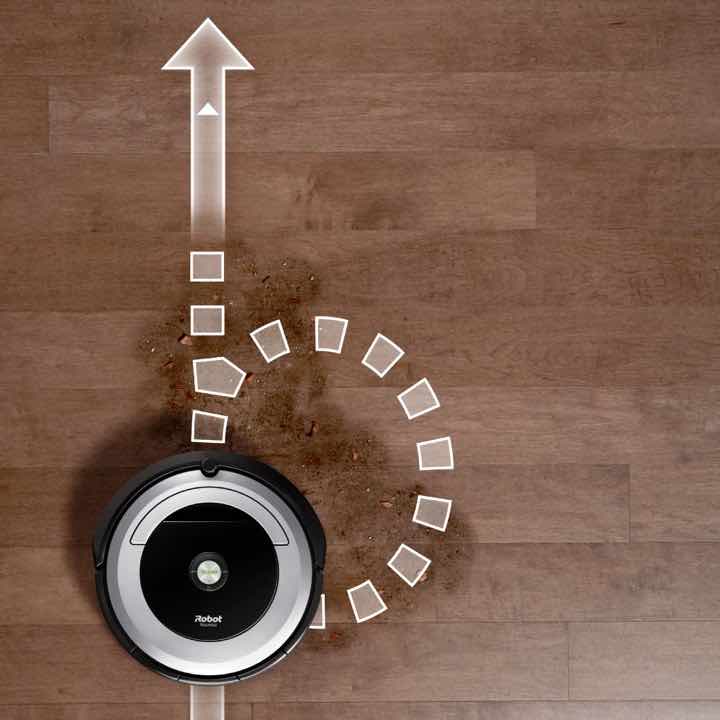 There's also Dirt Detect Technology on the 675 that spot dirtier areas and have the Roomba run through those areas again to more thoroughly clean. This is a nice advantage as robot vacuums won't always pick up dirt on one pass-through.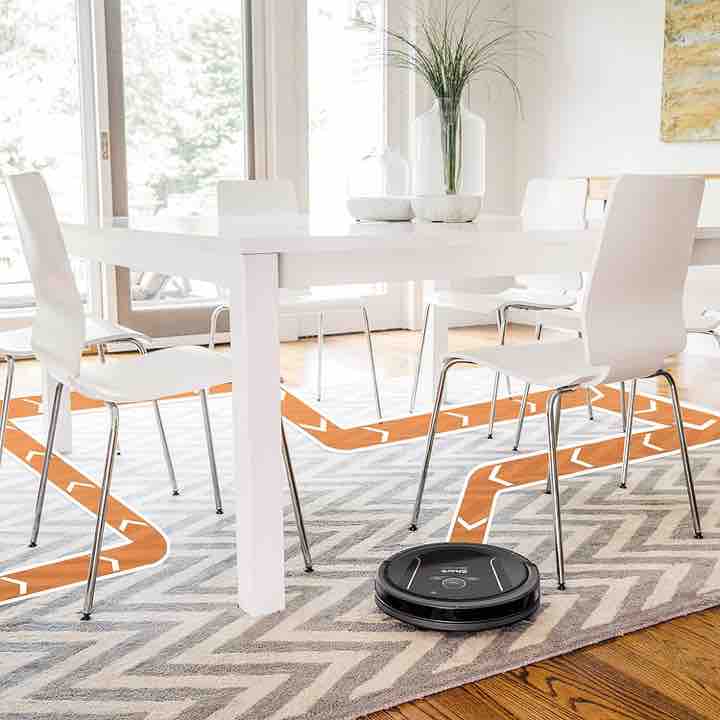 Navigation on the Shark ION R85 is made possible by its Smart Sensor Navigation 2.0 system created by Shark. It effectively maneuvers around obstacles in its path using multiple sensors. Big drops such as stairs and ledge are avoided thanks to the built-in cliff drop sensors, ensuring that your R85 robot vacuum does not freefall down a big drop in your home and end up malfunctioning.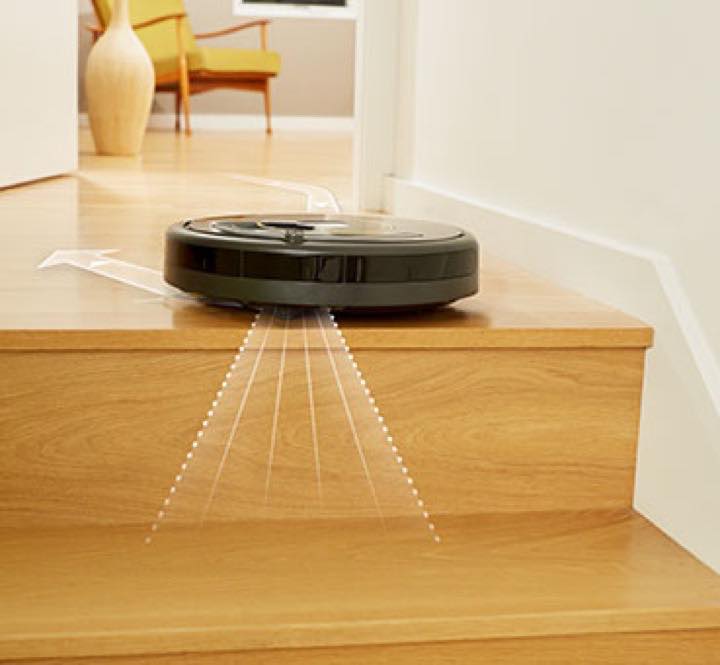 The iRobot vacuums feature the 1.0 iAdapt navigation system, and the Roomba 675 is no exception. A suite of sensors determines the path that your Roomba 675 takes when doing a cleaning job and prevents it from bumping into furniture, walls or delicate items around your home. The 675 is also equipped with cliff detection sensors, so no falling down any stairs.
App / Phone Control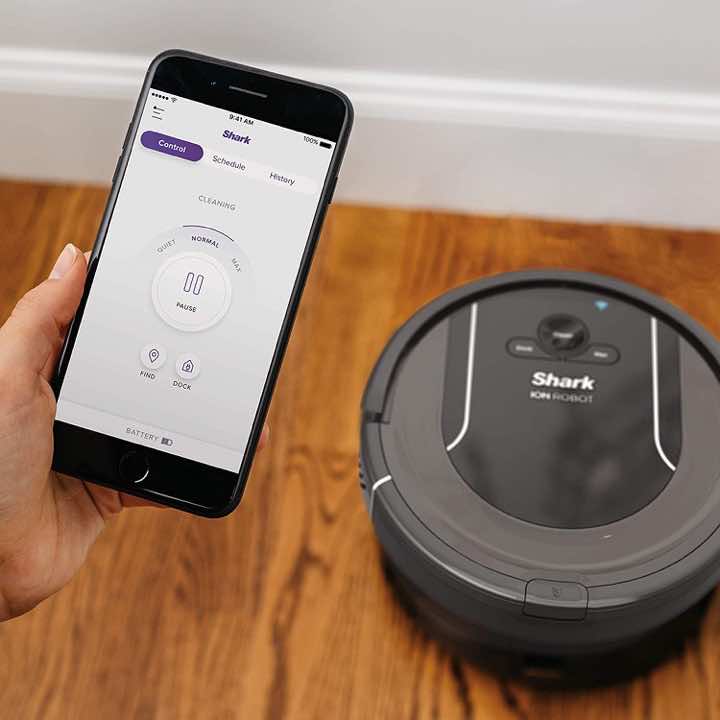 The SharkClean app (available for both Android and iOS) allows you to control the ION R85 through your smartphone. All you need is an available Wi-Fi connection in your home. You're then able to access the basic functions like turning the unit on or off and scheduling cleaning days and times of your R85 from wherever you are.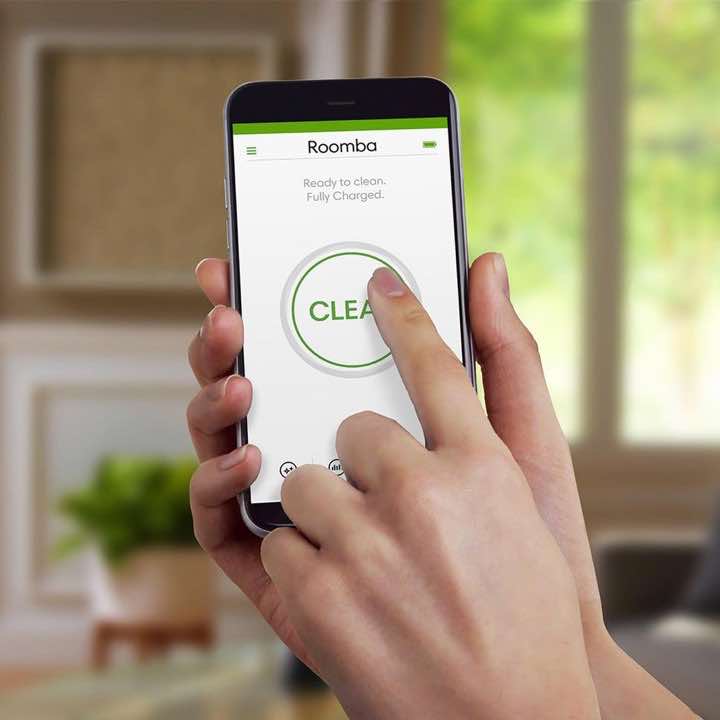 On the Roomba 675, the iRobot HOME app lets you take control of your robot vacuum 24/7. The simple setup process and sleek, user-friendly app design turns your smartphone into a powerful cleaning tool for your home! You are able to turn the device on or off, create cleaning schedules and also check the history logs for your robot vacuum should you need to.
The 675 and R85 both have voice control as well, so you're able to control the robot vacuums through Alexa and/or Google Assistant. Voice control is a great feature that is very useful when your phone isn't nearby. "Alexa, ask Roomba to start cleaning."
Maintenance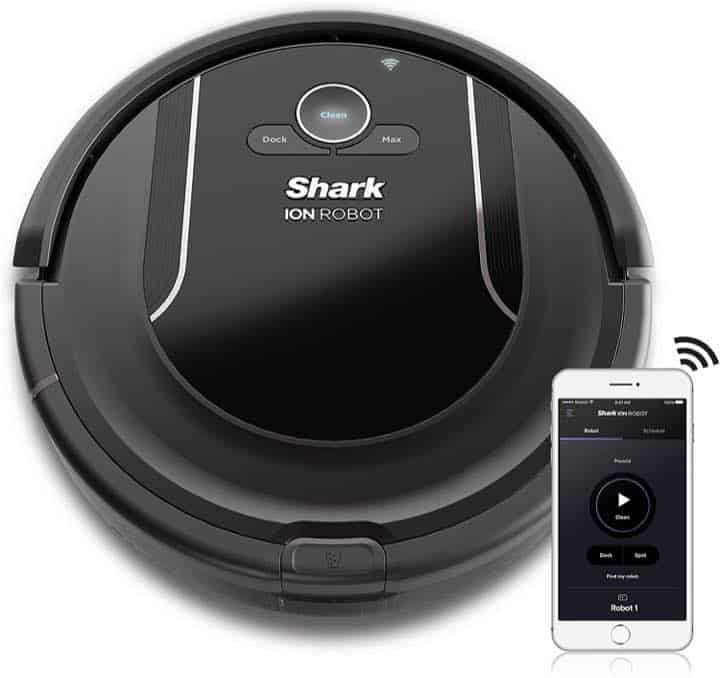 The extra-large 600ml dustbin on the Shark ION R85 makes it more convenient for you to clean your home without having to empty out the bin as frequently. The self-cleaning brushroll adds extra value to this unit, ensuring that your robot vacuum is not at risk of clogging due to an accumulation of hair, dust, and dirt.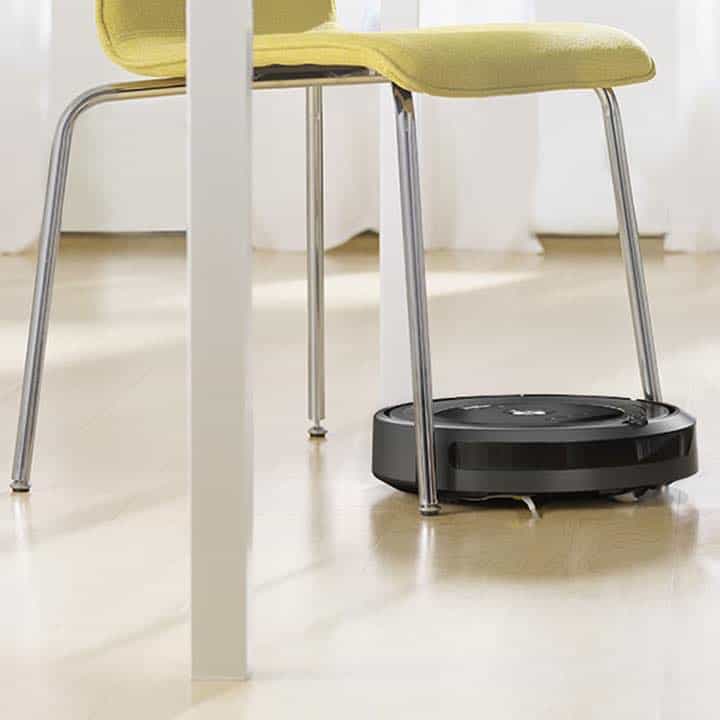 The Roomba 675's 300ml bin capacity admittedly makes it less impressive than the R85. However, the maintenance for this robot vacuum is kept simple, with easy detachable bins that you can simply click, pour and attach back without any small bits to fiddle around with.
Additional Features
Both the Shark ION R85 and the Roomba 675 are popular models in the entry-level robot vacuum market. When it comes to additional features, there is not much to talk about apart from their differences in individual specifications, which are the focus of this comparison today.
Price
The Shark ION R85 normally comes in at a higher price point than the Roomba 675. That's understandable with the R85's features like more than double the suction power and the dustbin that's 2x the 675's bin.
Both these units are known to be really great bang for the buck.
Shark ION R85 Pros and Cons
Pros
Much stronger suction power
Slimmer profile can reach under furniture effectively
Bigger bin capacity
Lighter weight
Cons
Roomba 675 Pros and Cons
Pros
Trusted brand name in robot vacuums (iRobot)
Sleek app design
Shorter charge time
Cons
Lower bin capacity
Lower suction power
Who is Each of the Vacuums for?
Shark ION R85: For those who want more power when looking for robot vacuums, while still being affordable.
Roomba 675: For those who want a easy-to-use app experience when controlling your robot vacuum.
Verdict
The winner in this round is the Shark ION R85!
With more than twice the amount of suction power and 2 times the bin capacity of the Roomba 675, it's no question which one is the better of the two.
The Roomba 675 has been around for longer than the R85, so it is understandable that the two units may be unmatched in terms of up-to-date technology.
To be fair, the dirt detection on the Roomba 675 is a great feature in and of itself, and the unit cleans pretty well. But if you have a home with plenty of carpeted flooring – the extra suction power on the Shark ION R85 is sure to provide you with exceptional cleaning performance.
For more comparisons, check out one of the comparisons below: