Company is coming over after work, your floors are a mess and there is no time to clean. What if something could tackle your floors for you while you were at work? A Roomba can handle the mess so that you come home to floors that your guests will envy. You just have to choose between the Roomba 960 vs. 650.
Life is messy and no one wants to spend hours per day keeping a spotless home. However, you do want things to be neat and clean so that you can relax without having to look at dirt and debris.
A vacuum is a great tool for keeping your floors clean but having to pull out a heavy vacuum every day is tedious, and most people do not have the time to do it. The Roomba 960 and Roomba 650 can do all of the work for you.
These devices roam around your home picking up debris and dirt and they do this without you needing to push them. Just turn them on and let them go.
When you look at both of these Roomba models, you probably think they are not different. However, there are some differences that you need to know about so that you can pick the one that will best help you to keep your home clean.
Quick Comparison: Roomba 960 vs 650
Feature
Weight
Filter Type
Full Bin Indicator
Alexa Compatible
Navigation Technology
#1. Roomba 960
Our Best Pick

Check Price

8.5 pounds
Yes
Yes
Yes
iAdapt 2.0
#2. Roomba 650

Check Price

7.9 pounds
No
No
No
iAdapt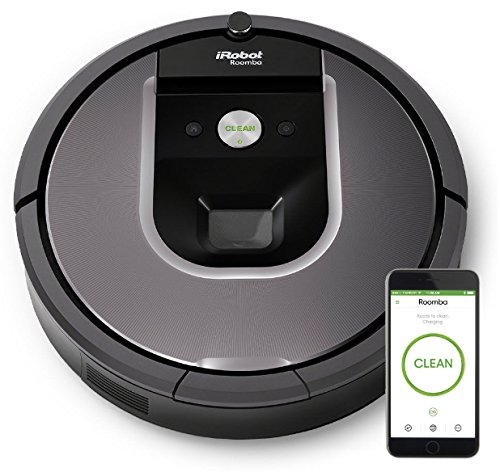 The Roomba 960 uses iAdapt 2.0 navigation. It marks landmarks throughout your home using a camera so that it can track its location. When the vacuum docks for recharging it can start where it left off as a result of this technology.
The Roomba 650 uses iAdapt which is made up of IR sensors. It does provide a thorough cleaning, but its navigation path is far more random compared to the 960.
Scheduled Cleaning
Both of these Roombas let you schedule them. With the 650, you do the scheduling on the vacuum itself, and it allows you to choose a specific time of day.
The 960 has an app so that you can change the times it cleans each day. For example, you can schedule it to start cleaning at 10:00am on Wednesday and 7:00am on Thursday.
Run Time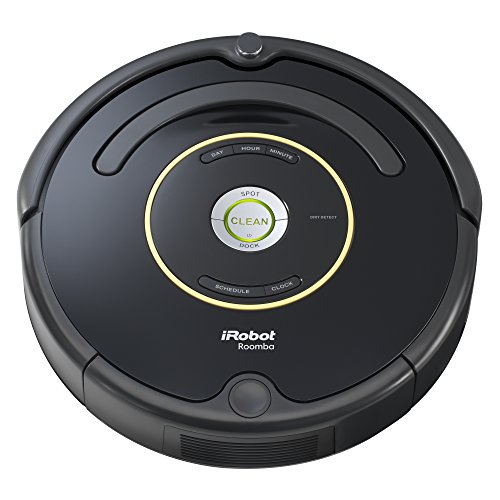 How long each model can run will determine how much cleaning is accomplished before it needs to dock for recharging. Obstacles and how messy your floors are will ultimately determine how much cleaning is done before the vacuums require recharging.
The Roomba 650 has an average run time of 60 to 90 minutes. The Roomba 960 has an average run time of 75 to 120 minutes.
The Roomba 650 takes about three to four hours to recharge. The Roomba 960 takes about two to three hours to recharge.
Batteries
The 960 uses a lithium-ion battery that is highly efficient. The 650 has slightly less efficiency regarding its battery, which are NiCad batteries.
Both the 960 and 650 have self-docking capabilities. When their battery power reaches a certain level, they automatically return to the docking station so that they can start recharging.
Filtration
The Roomba 960 uses a HEPA filter. This makes it a good choice if you have allergies and you want to prevent allergens from getting back into the air after the vacuum picks them up.
The Roomba 650 has an AeroVac filter. It can effectively pick up dirt and debris. However, it does not trap allergens and microscopic particles as well as a HEPA filter.
Dust Bin
The Roomba 960 and 650 have similar dust bin capacities, allowing them both to hold about the same level of debris before you empty them.
The primary difference is that with the 960, there is a full bin indicator so that you know when it is time to empty it. With the 650, you will need to check the bin manually to know when it is full.
Cleaning Settings
The Roomba 650 uses a circular cleaning style. It spins around to pick up dirt and debris. You do not have much control over how long it stays in a specific area to clean.
The Roomba 960 has three cleaning settings. You can use the app to determine which setting you want the vacuum to use. If you choose the automatic setting, the vacuum decides how many times it passes over a certain room.
There is a one-cleaning pass where it goes over an area one time. For pet hair and bigger messes, you can choose the two-cleaning pass where it goes over an area a second time after its initial pass.
Pros and Cons
Each of these Roomba vacuums have pros and cons to consider.
Roomba 960 Pros
There is an app that you can use to control it
It is company and has a minimalistic design
This vacuum moves around obstacles with ease
It features multi-room navigation
Roomba 960 Cons
This model does not have carpet boost
Roomba 650 Pros
It picks up debris effectively
You can schedule cleanings
The bristles get down into carpet fibers to loosen debris
Roomba 650 Cons
Not ideal for pet hair
It does not glide smoothly around objects
Conclusion
Now, you have to choose between the Roomba 960 vs 650. The Roomba 650 gets the job done. If you want a simple device, this is a good choice.
However, the Roomba 960 is the winner. It has more advanced technology, greater efficiency and you have several additional features that you can take advantage of, such as multiple cleaning pass modes and an app that you can use to control it.
For more comparisons with these two, check out the posts below: